Target 550 Crew Members


Our crew is pretty well versed in the duties at hand. If you think you can be of assistance please contact us for more info...



Click on each member's name or photo to view a personal bio.

All the above have been successful racers in their own right as well as being involved with projects recently at the salt flats and the dry lakes events. They are dedicated.

Some of the TARGET550 Crew at a recent Museum event.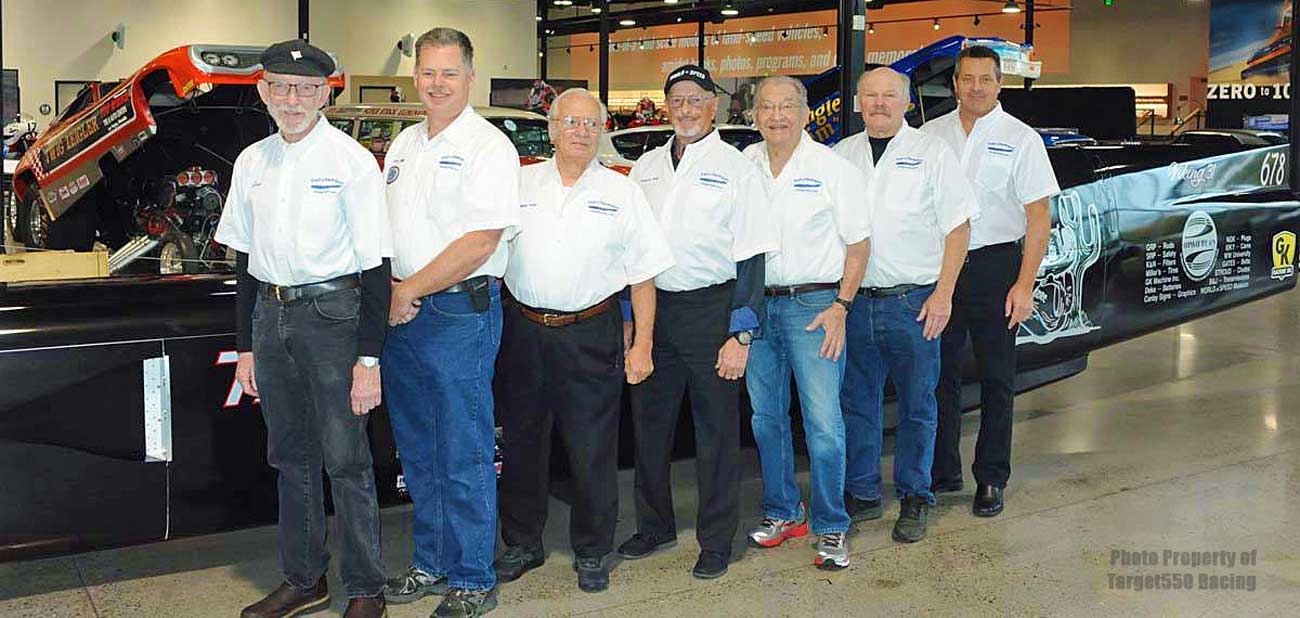 Nov. 18th, 2017 - World of Speed Museum - Wilsonville, Oregon